PAINTING STRATA BUILDINGS
Whether it's a residential, commercial or a mixed strata scheme, painting your strata is a large undertaking at Blue Mountains Painting our point of difference is the precise preparation that we take to ensure that every project is scoped and conducted to the very highest standards possible (at the most competitive price possible). We want to make sure your strata scheme is always looking its best so we are happy to do any sized paint job – from painting a door to painting the entire strata property.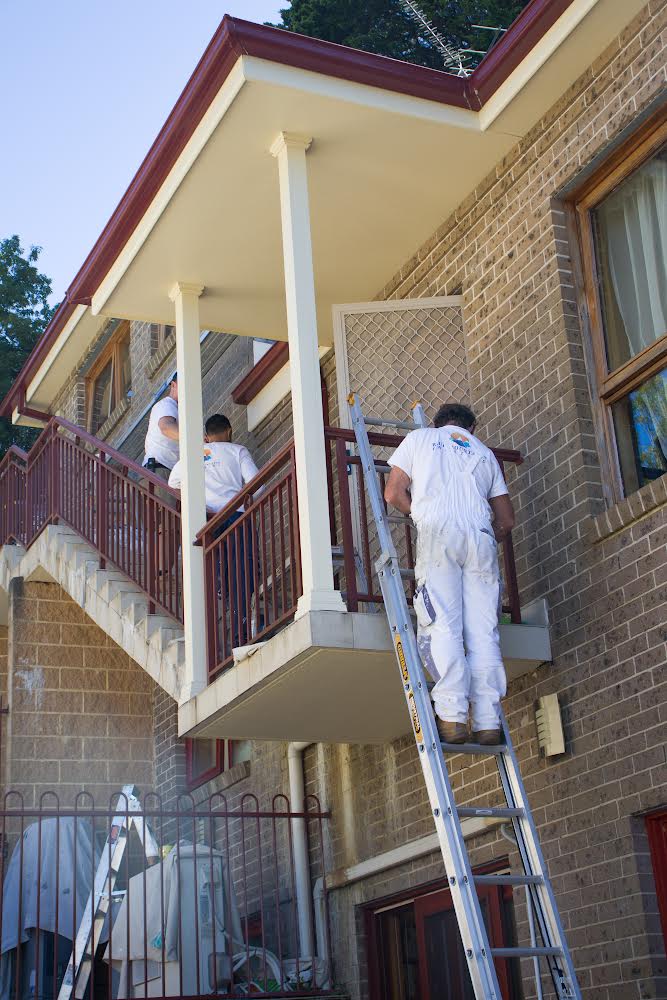 We also know how important it is for property and strata managers to depend on ONE POINT OF CONTACT where the same name and number can be contacted from start to finish of the project.
1- How we provide a professional strata painting service that you can trust.
2- One name, one number, one contact from start to finish.
3- Liaise directly with residents and tenants throughout the entirety of the project – minimising the workload for strata managers.
4- We only use experienced employee painters.
5- We meet all Australian standards and quality certifications.
6- We have an in-house carpenter to make any repairs needed before the painting begins.
7- We provide fixed price quotes.
8- We are fully licensed and insured.
9- We can get to any height or difficult access areas.
10- Our project manager will manage the process for you from start to finish making less workload for you.
11- Tie back and cover plants to keep the strata gardens safe.
12- Clean up and tidy the site at the end of each day.
13- We provide a 5 year written guarantee for faulty workmanship
Commercially leased premises